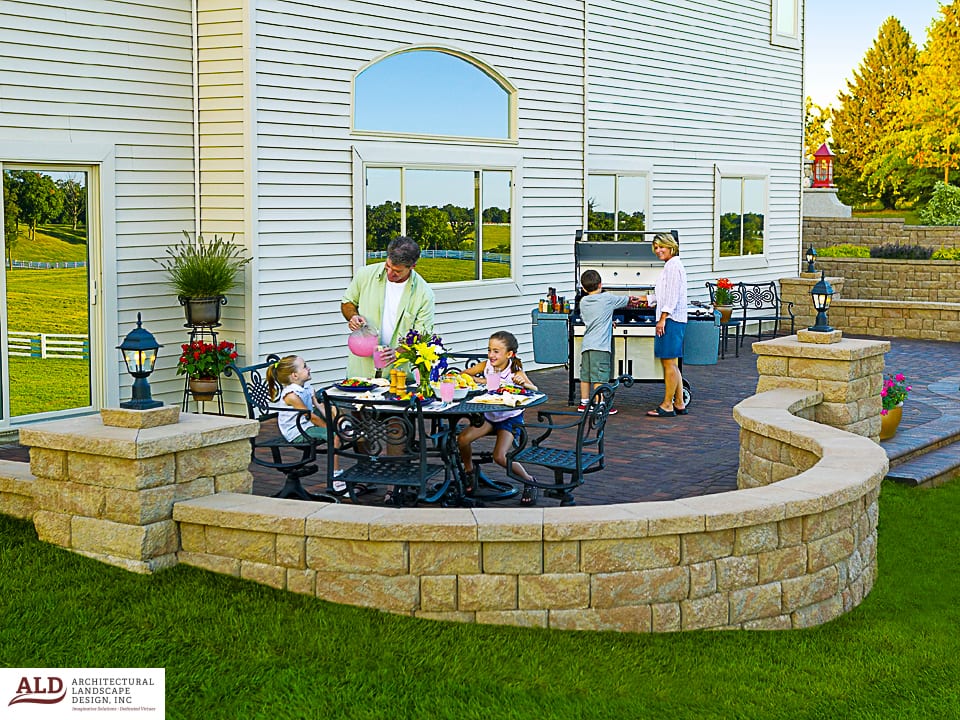 If you have been in a home improvement store or hardware store you may have seen cases of perfectly formed manufactured stone available on demand. The product has become increasingly popular and available in many different styles and colors. While there are some advantages to manufactured stone, there are also some major differences that may make you want to choose natural instead. Here are a few things to consider when evaluating your stone choices.
Manufactured Is Lighter And Can Sometimes Save Money
In some instances, the weight of real stone may be undesirable. For example manufactured stone is often used to create rock facades over existing materials. This means a concrete pillar can have the look of a solid stone pillar with a little work. Over the course of a project, the labor involved with using real heavy stone can add up. Although the cost of manufactured stone may seem like it is higher, the labor costs can make a difference.
One also must consider that natural stone veneers are another option that offers the same type of savings, but you get real stone.
Consistency In Shape
It can be easier to plan out a project with manufactured stone because the size and shape is consistent. Corner pieces are sold that can cut down on time spent finding a perfect fit. Of course, there is also the color of the stone to consider. If you get a bundle of stone, then the color or sizes may vary a lot. With manufactured stone, you get a consistent look and style.
Real Stone Has A Uniqueness Than Cannot Be Duplicated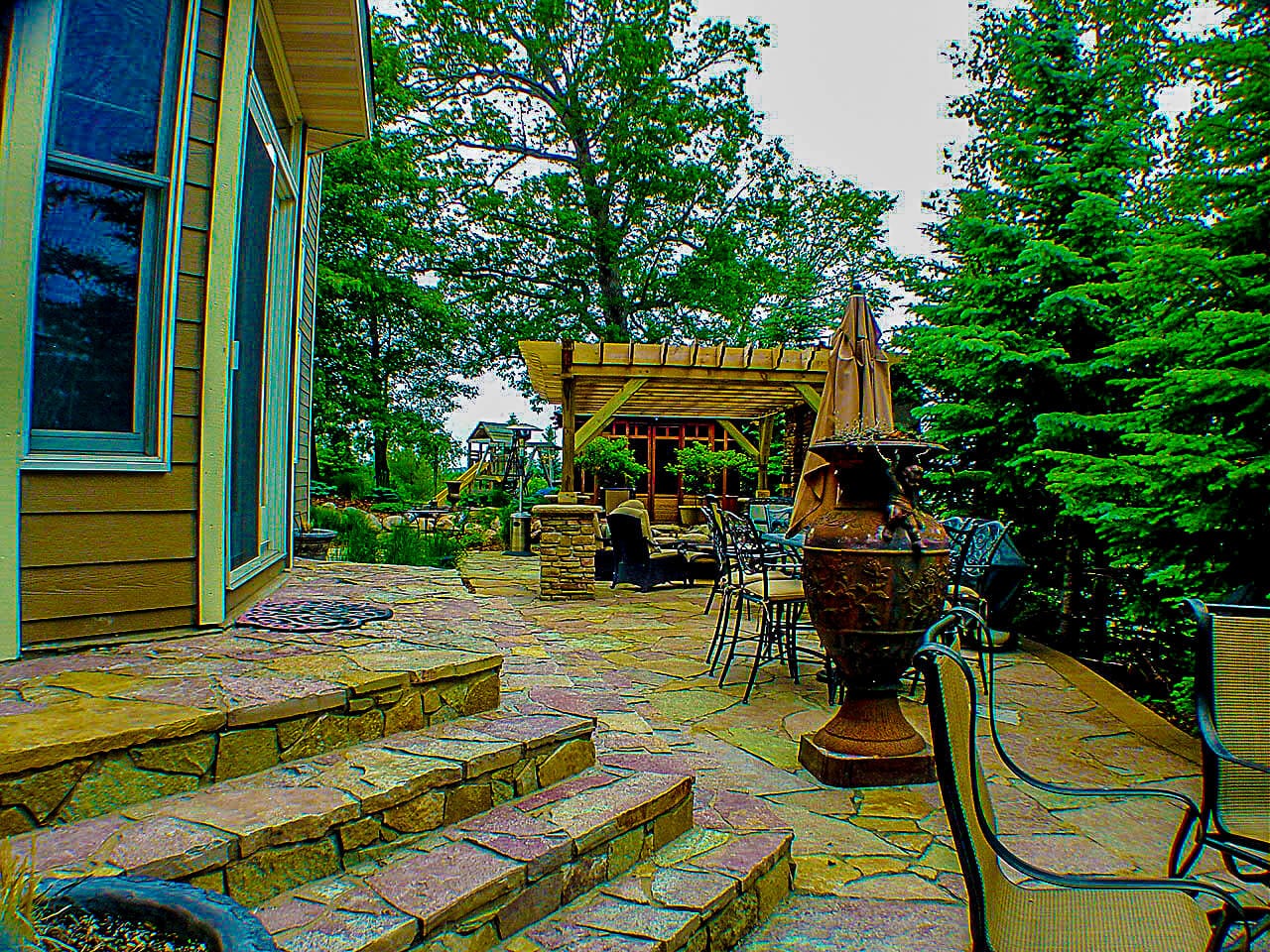 Part of the beauty of natural stone is that it is something that has a lot of variation due to mineral content, size, and thickness. This uniqueness is usually not duplicated in manufactured stone. Real stone is a natural product that requires little in the way of refinement so some would say it is a better environmental choice.
It is important to get the stone from sustainable sources. River rock and some other prized stone that is harvested in environmentally sensitive areas might not be what you want to spend your money on. Choosing a landscaper such as ALD means you are getting a quality stone that is gathered and processed without causing a lot of harm to sensitive areas.
Availability
Of course, some people may struggle with the availability of small amounts of natural stone in their area. Hauling heavy loads of loose gravel is simply not something every homeowner has the vehicle for. Home improvement stores do carry 50 lb bags of small stone such as river pebbles for small projects and landscape needs but if you want to do very much at all you are much better off financially to let a landscaper coordinate a large delivery for you.
Cohesive Choices
Rock work requires mixing mortar and carefully adjusting the layers so that rock is level as it is laid. This requires a lot more time and attention compared to manufactured stone that uses special resins and glues that require less skill and time to get right. This also means manufactured stone is far less messy to work with. It is also easier to estimate how much adhesive you will need rather than mortar.
Rock Furniture And Fire Pits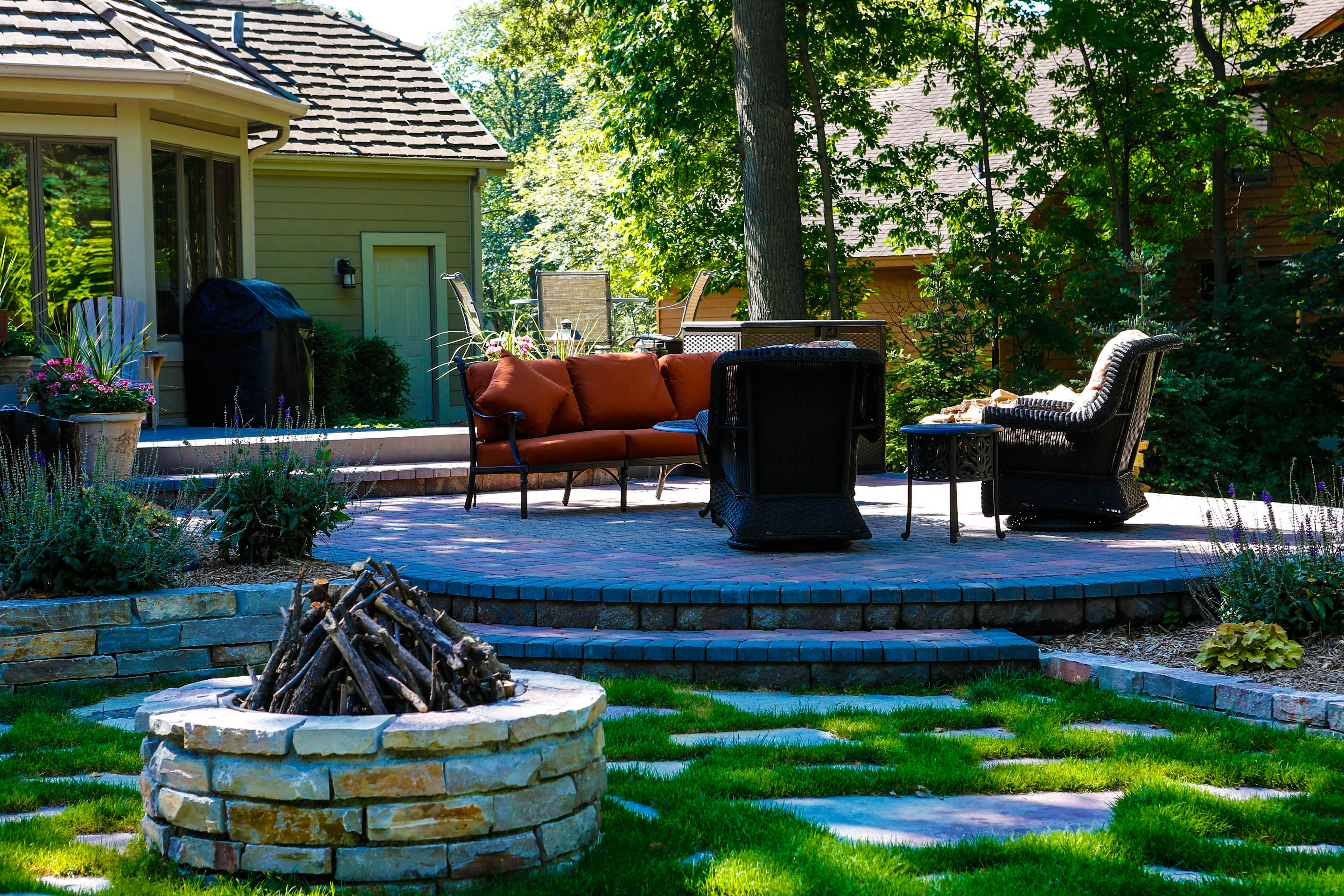 Many fire pits are made of manufactured stone. A fire pit that looks fabulous can be constructed in far less time. The blocks are made of concrete that has been poured into a mold that has the texture of natural stone. The pigment is added to recreate the color patterns and mineral design of specific rock types. Fieldstone, for instance, would be mostly gray with veins of white throughout.
Permanent rock furniture from natural stone is a beautiful addition to any landscape. Benches, chairs, and more can all be custom made for your space.
So Which Is Better?
There is nothing that can compare to the natural beauty of real stone. At ALD we offer the highest quality stone work available in the industry today. Our natural stones come from local quarries, and we can cut stone to perfection. Larger boulders and other unique stones are available to add interest and structure to your landscape. Specially picked stones can be used in ponds, streams, or fountains.
If you have a project where you think natural stone may be too heavy, please contact us and let us help you find a natural stone solution. Natural stone veneer or adding some reinforcements to existing structures that you want to cover can be a great solution allowing you to get the beauty and durability you want for a lifetime of satisfaction.
Natural stone retaining walls offer a lot of class and sophistication to outdoor spaces. If you want some very nice flower beds or raised beds for gardening, natural stone can make a permanent and safe solution for organic gardening. Treated boards and other products are not considered good to use for organic gardening, and they have a very limited lifespan.
Things To Remember When Planning Stone Work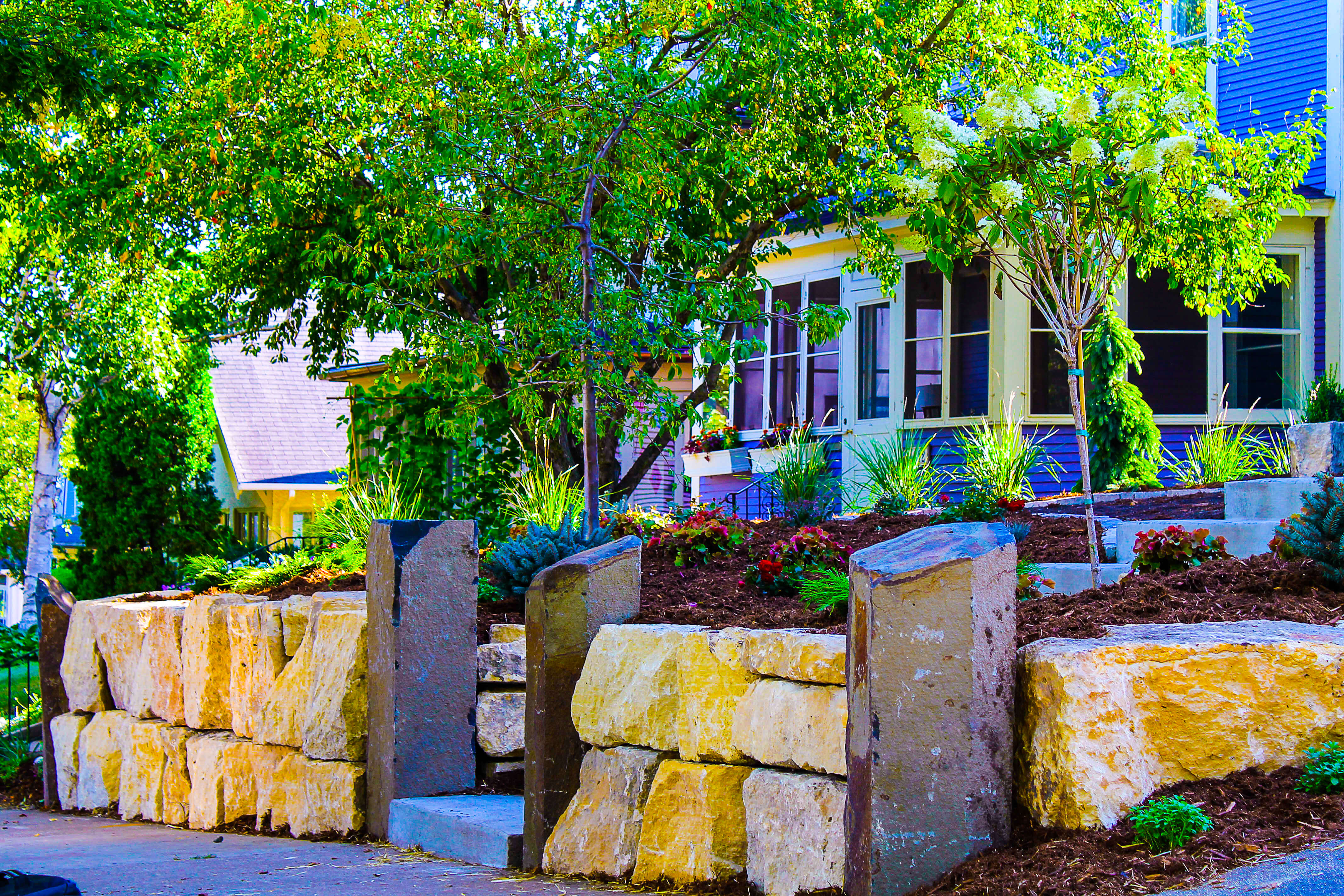 Permanence
Stone work is made to be permanent, so it is crucial to be sure exactly where you want main features. Large boulders and other pieces that just sit on the ground can be moved but will likely require another visit with a larger machine to move them if you change your mind about them being there.
Time
While ALD works hard to get the job done on time, stonework can take longer to get done than some other building methods. The proper steps must be taken to ensure that you have quality stone work that will stay beautiful and crack free over the years. It is totally worth a bit of extra time to get this level of beauty and quality from nature! Contact us today and get started planning the stone work you have always wanted.