Do you try to keep up with the current trends and fashions?  When it comes to the trends that are out there for landscape design, there are some elements that are really hot now. Keep in mind that like any other landscaping needs, you should plan ahead and get your design finalized, which is great to do in the colder months, so then it can be put in when the weather warms up and then you're able to use your yard to your advantage.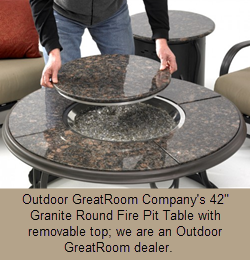 Here are some of the trends that are happening right now for outdoor features you might want to consider putting in your yard We are able to help you with any of the ideas on the list when you're ready to get going on your outdoor project.
Landscape Lighting:  Lighting throughout the yard is beautiful, especially when it is pitch black outside. You're able to create a whole new feel in the space that you're working with when it's illuminated at night.
Outdoor Dining:  Have you got the right elements for cooking and eating outdoors?  A nice outdoor kitchen and dining space means you're able to enjoy your morning coffee and breakfast, or have a cookout with friends and family – this is one of the best and most used outdoor rooms to put in your yard.
Unique Garden Design: Gardens throughout your landscape can provide beautiful scenery and give you the natural wonderland you're after. The beautiful flowers will be able to stand out, you can choose from many styles and colors – or go with native ones that are easier to take care of.  (We've got lots of unique garden design ideas on Pinterest – check out our boards.)
Fire Pits:  These are literally a 'hot' thing right now!  Outdoor fire pits are a great place for gathering, and we are able to offer some of the best ones out there. If you're looking for a place to entertain all of your guests – this would be the place to do so. Share stories, laugh together and enjoy the warmth of the fire.
Water Features:  Water elements like reflecting ponds, fountains, and waterfalls not only look nice but contribute soothing sounds.  Why not put one near a window so you can enjoy it even when you're inside?  Water features can easily be added to your landscape design.
When you're ready to get the extras put in your yard, speak with us here at Architectural Landscape Design, we are able to provide you with the right features you're after – whether they are trending or not. We are your MN landscape design and installation specialists that are currently offering a free initial design consultation in your home. Check out our Pinterest board for additional backyard landscaping ideas.