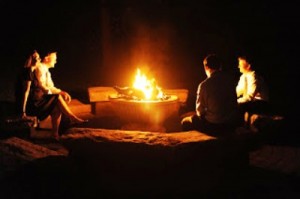 Looking for a way to extend the enjoyment of your yard into the cooler weather?  Fire pits are definitely a popular choice for many homeowners in the Twin Cities.
In Minnesota, many believe that when the weather becomes cooler, they are no longer able to enjoy the outdoors.  This is not true since you have the option of adding a beautiful fire pit to your Minneapolis backyard. You can shape memories in this one area out back and bring the family together, even if the weather is chilly. Warm up using the fire pit and check out all of the designs and choices that you have when the time comes to add warmth to the otherwise cool outdoor area.
Get Fire Pit Design Ideas Tailored to You and Your Home
You're able to get cozy by a warm fire place at night right in your own backyard. Architectural Landscape Design can custom design a fire pit for you that matches your surroundings and makes you feel right at home. You're also able to choose from a wide variety of fire pits that are not custom, but still provide the beauty and design you're after. Our landscape design experts can create a unique fire pit space just for you and your family. By adding a fire pit area around the landscape that you already have in place, you're able to fit it perfectly with the entire outdoor scheme.
The Trends in Outdoor Warming Using Fire Pits



Relax by a warming glow of a fire with a unique fire pit that is all your own. You can go in the backyard, build a fire, roast marshmallows or even camp out. This creates a space for outdoor living without having to travel far to do so. They are able to add beauty, as well as function to that outdoor space that you own. More and more people are now building their own fire pits in the backyards of their homes. This leaves an ever loved trend that is easy for everyone to follow along and get the benefits that come with it.
Fire pit installation in Minneapolis can be done through Architectural Landscape Design. We are able to provide a beautiful and fully functional fire pit for your landscape. The cool nights are coming, but that does not mean that your outdoor living space shouldn't be used anymore.  Give us a call today and get an inviting fire feature installed before it gets much cooler.