Since it's the season of Christmas trees and evergreen wreaths and garlands everywhere, we thought it would be a good time to talk about the beauty evergreens can bring to your yard all year round, not just at the holidays.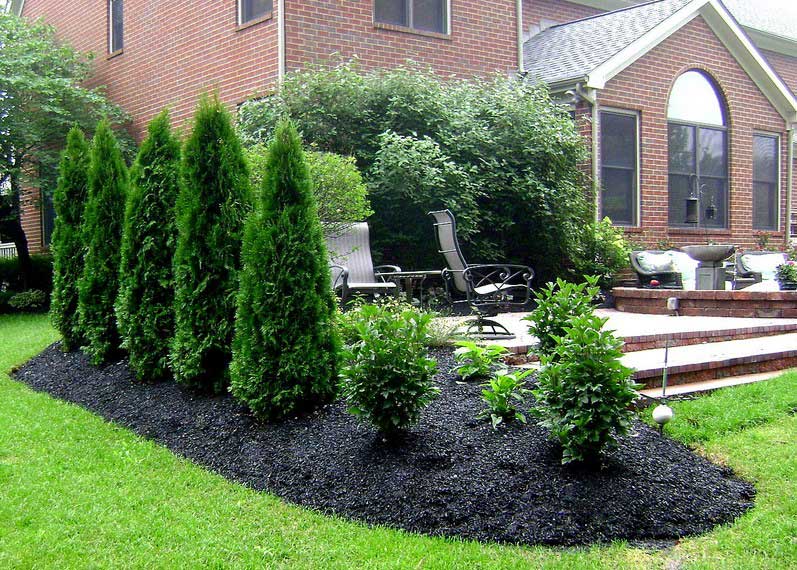 Everyone must admit, evergreens are magical.
No matter what time of year, even in the coldest days of winter, they're always green. When it comes to the heavenly smell of evergreens, there is nobody that can resist them, making us reflect upon holidays gone by and holidays to come. People love adding these vibrantly colored trees and shrubs to their yards,  mostly due to their trademark color that they provide to an otherwise dull yard in the winter. However, great color is not the only thing evergreens have to offer.
Evergreens Are Great for Covering the Perimeter 
A perimeter of beautiful evergreen added to your lawn is an incredible way of 'sprucing' up your yard. A nice evergreen to use for this project is Brown's Yew. This evergreen grows in a shape that is globe-like and flourishes in full sunlight. Another great choice is Colorado blue spruce, a ablue-green tree with a possibility of growing up to fifteen feet! With a color that is slightly blue, your home will look great using several of these as a snow fence.
Evergreens Can Be Shaped Into Topiaries 
For homeowners that prefer not having towering trees in their yard but rather have potted plants, evergreens make outstanding topiaries. Because evergreens have a natural hardiness about them, they are spectacular in urns. Your home can stay looking fresh all winter, keeping evergreens outside in your yard. You can bring out your creative side with trimming and shaping these easily. Because of these reasons, Boxwood Hedges are awesome for front porches. Cypress topiary has become one of our new favorites, robust like Boxwood Hedge and looking like a little Christmas tree.
Care and Maintenance for Evergreens

Evergreens are just like other plants, requiring some TLC. When there are extended times of both dry and cold periods, these trees may become feeble. It is possible for their color to fade to subdued hues from bright jade. Keep in mind, if your evergreens are dry and their color is turning brown, the cause would be from dehydration. Throughout winter it is important for your evergreens to keep getting watered on warmer days, ensuring they maintain their famous needles. Remember, add three or four inches of fresh mulch around your evergreen plants after winter's first hard freeze. Here are other winter tips for keeping your evergreens safe.
To see green all throughout the winter (and the rest of the year), add some glorious evergreens to your yard!
If you're considering adding this holiday favorite to your landscaping, speak with us at Architectural Landscape Design.  Now is the perfect time to start the planning progress so that we can get going on installation next spring.  That way by next winter your evergreens will be well established and able to provide you with that glorious color.
We are a licensed MN landscape design and installation company, and we serve the entire Minneapolis and St. Paul metro area as well as western Wisconsin.