Maintaining your business's exterior is one of the important keys to owning a beautiful and successful business. 
One of the best ways to make sure that the outside area around your place of business is top notch as well as guest friendly is to make an investment in commercial landscaping. Commercial landscaping will show your clients, as well as anyone that may encounter your business, that you care not only for your business but your clients as well.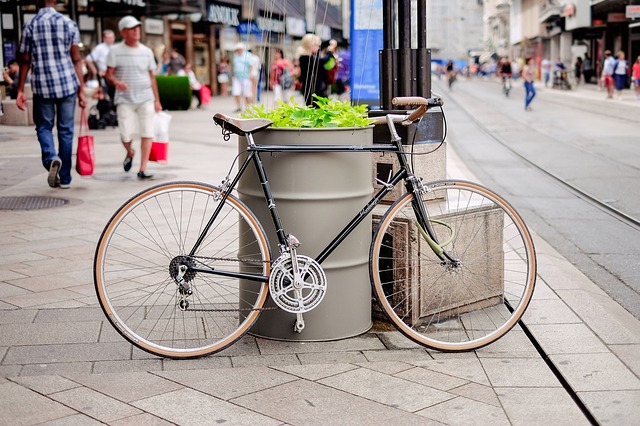 This is especially important for owners of commercial property that rent out space to other companies.  Research that has been done has found that owners of well kept landscaping may charge approximately 7% more for rent than the typical rental rates that are in the same area.
Are you curious on just how to make the exterior of your business more attractive to clients or prospective tenants? 
You may want to consider adding pavers to your commercial landscaping.  Pavers are blocks that are constructed out of cast concrete, cut stone, clay tile, glass, or brick and are frequently used in order to create a smooth surface in areas that are outside.  The range of colors and textures is extensive, especially with granite pavers. 
You most frequently can find them in the exterior of entryways or used as pathways.  Pavers have been known to make commercial landscaping much more attractive as well as more convenient.  Pavers are much more attractive than more common hardscaping such as asphalt or concrete.
Pavers are convenient to use in that repairs are simple.  If a repair is needed, it is sure to be a quick, easy process by removing the single damaged paver and replacing it with another one.  That means if only one paver is damaged, only one paver needs to be repaired.  There is no need to replace a very large area, as you would have to if you were to use concrete.
And pavers maintain their look.  No matter what material is used to create the paver, there is no additional color added; this means that the color of the paver will not change its appearance even after a long period of time.
Another advantage of is that pavers are very durable.  They will withstand extreme pressure as well as weight and hold true without a problem.  Pavers are also known for the fact that they will maintain their interlocking quality even better than tile so they will hold together despite the earth shifting underneath. They also have minimal maintenance for keeping them looking their best.
Pavers are known to be suitable, attractive hardscaping that will add many benefits to your building's commercial landscaping.
By the way, pavers also provide the same benefits when used in a residential setting. 
If you are interesting in installing pavers for your home or business, please contact Architectural Landscape Design today for more information.  We are a licensed MN landscape design and installation contractor, and we'd love to show you just how adding pavers to your property can boost its appeal.  Call us today for an initial free consultation.