Are you happy with how your deck looks and functions?  Have you wondered what you can do to make that deck special?  Even though you're packing everything up and closing the backyard down for the winter, now is the perfect time to consider the many ways that you can make your deck into your own for the warm seasons to come.
How to Make Your Deck Stand Out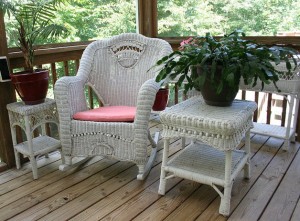 There are many ways that can make your deck stand out from all the rest.  Fall and winter are the perfect times to jot down some ideas and then speak with a MN landscape design professional about the transformation you'd like to make this upcoming spring.
Fire pits can be a warm, friendly atmosphere that can be added to any deck. You're able to have a good time with family and friends once the sun sets and you're all seated around it.
Outdoor kitchens provide a nice place to relax and prepare dinner for everyone. These can be as involved as you would like them to be with seating, sinks, fridges, grills, stoves and so on.
Pergolas create a private area of your own. You can block out neighbors, shade yourself from the summer sun and even place pillows outside to sit on and read or just enjoy the warm weather.
Add a lattice around the deck to provide more privacy for you and your guests. You're also able to create a beautiful little place that you like, since a lattice can look as cool as you would like it too.
Border your benches and seats with beautiful flowers to make them stand out more. You're also able to feel like you're within a magical garden when you do this. They can be planted in the ground around them, or even in pots.
Add soft lighting.  Landscape lighting can make your deck area really shine when the sun goes down, plus having a lighted outdoor area to gather means you'll use it after dark, too.
Plant trees around the outside of the deck. These not only provide shade, but they can provide a beautiful privacy fence. You can choose any types of trees you'd like, whether they have flowers or not, or if they will grow to be large and overshadow the deck.
Choose colorful cushions for your deck furniture (and skip those plastic resin chairs – go for something with some character that fits your design style).
Add container plants to bring the garden up to your deck.
When you're ready to make the step towards making your deck into your own, speak with us here at Architectural Landscape Design. We are able to provide you with the design needed to make your deck the way you'd like it for the upcoming spring and summer months. We are a licensed landscaping contractor for the Minneapolis area.  We offer installation of pergolas and fire pits, among other services.
Want some ideas to get you going?  Check out some of the deck designs that are on our Pinterest page for more inspiration.