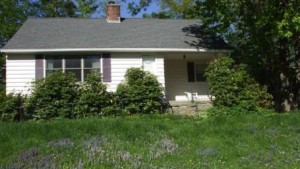 There are numerous homes throughout Minnesota that have that old and tired appearance. Often it's the yard and not the home itself.  The yard isn't messy, it just lacks visual appeal. If you're a homeowner that feels this way about your landscaping, it might be time to think about what should be done to update and freshen it up. Using these tips can provide you with a small guide on helping your landscaping out of boredom and into interesting and attractive.
Start Your Landscape Overhaul With Your Trees and Shrubs
If the home is over 20 years old and has typical landscape issues, these can be addressed immediately. These include: trees not being pruned properly, shrubs too large for their locations or  improperly planted, and little to no fertilization of the lawn and plants.  Also, other elements may need attention such as the trees around the shrubs are too large and blocking the roots and growth of the shrubs, or trees have been removed and the shrubs are not in direct sunlight.
If the shrubs are too large or not properly pruned, then you have to decide whether or not you want to renovate them with some fertilization and pruning or remove the old shrubs and start over new.
If the surrounding trees have over shadowed the smaller shrubs in the yard, then the plants below it should be moved to another place so that they are able to receive more sunlight than before.
If  large trees were removed or damaged and now there is too much sun on the plants and shrubs, you can either plant a new tree in the area or move the other plants to another region that is better suited for their growth and prosperity.
Other Landscape Elements to Consider
Some other needs that you can include in your renovation project include:
Additional drainage
Improved sidewalks and other hardscapes
Larger planting beds
Redo any lawns that have over half the area covered in weeds
Larger or new deck or other outdoor room such as a patio, pergola, or gazebo.
Architectural Landscape Design is able to provide you with a custom design that is meant for the Minneapolis home that you own. We are committed to providing only the most beautiful landscape that works with the surrounding area that you will be sure to love. If you're thinking of renovating your landscape and doing some upgrading, give us a call.  We'd be happy to sit down with you and discuss some fresh ideas.