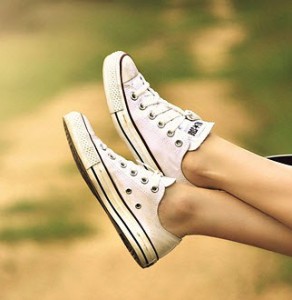 With the cooler weather coming on, now is the time to turn up the heat with landscaping plans.  One of the most popular trends these days is making a yard more useful.  Of course you want your property to look its best, but adding the right elements means you can expand its function so much more.  Have you ever thought about your own yard as a vacation destination?
If you're having a hard time figuring out getting to a getaway spot, then consider making the necessary changes to your landscape so you can have that resort feel in your own backyard. With the right features, you can create your own staycation spot. Even the smallest of changes are able to boost the appeal that your landscape has so you can enjoy it a bit more than you normally would. Use these tips to transform your yard.
Hang a hammock — this can provide you with the luxury of a vacation destination when you can go outside and lay in the sun. Be comfortable and bring a book, listen to the wind and enjoy.  By having a gazebo or arbor put in to shade your hammock spot you'll get even more enjoyment out of it.
Install an outdoor fireplace or a fire pit — this provides you with a nice little relaxing place to hang out with friends or family. You're able to enjoy the fire without actually having to go camping to have one.  And a fire means you'll be able to use your outdoor living area even when the weather turns cool.
Cook your meals outdoors — use your grill and create the ideal atmosphere that you'd want to spend your vacation doing. By cooking delicious food outdoors, you're able to have great food, with good scenery.  Outdoor kitchens are one of the biggest landscape features right now – everything from a simple shaded area for the grill and seating area to a full kitchen installation complete with refrigerator and running water.
Get a relaxing water fountain for the yard — this is not only nice to look at, but it provides you with soothing sounds of water. Listen to it during the day when the birds are chirping or at night while laying in bed.  This is a great way to add the touch of water if you haven't got the room or budget for a pool or spa.
Get better outdoor furniture — this can make or break a space, depending on how it looks. You want something that is inviting and relaxing. Replace the old stuff or re-purpose it to have a luxury getaway type of feeling.
Add colorful foliage — when you add color throughout the yard, everything can look and feel better. You're able to sit down and actually like looking at your surroundings instead of the normal browns and greens.
Re-do that outdated deck — by making your deck look more modern and finished, you'll want to spend time outdoors. You can do this by sanding it down and adding some stain to it.  And consider having a pergola put over your deck to get the benefits of shade as well as more decor options.
Add a private reading spot — if you have a spot all your own, you're going to like going there. Add a nice bench or swing to the yard and make sure to use it often.
If as the leaves fall you're already dreaming of making changes to your yard for next year, speak with us here at Architectural Landscape Design to learn more about how we can help you turn your yard into a vacation destination. We have many different ideas and can come up with a design and items you'll love. Check out our Pinterest page for some great outdoor room ideas, and then give us a call to set up a free consultation.