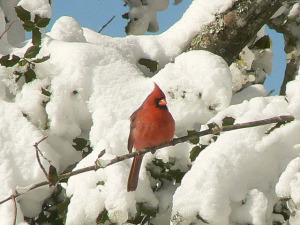 As winter is on its last legs here in the Minneapolis area, it's the perfect time to take stock of what your yard is like in this season and start planning for changes you'd like to make to your landscaping before next winter.
If you feel that your yard in the winter time looks dull and boring, and you want something that is truly going to stand out when people drive by, then now is the time to really think about making changes to your landscape design. Spring can be a great time to work out many different areas that you'd like to enhance and bring out for the winter months ahead. Be prepared and have a beautiful looking yard in the winter months, as well as the spring and summer.
Here at Architectural Landscape Design, we can help you bring out the beauty that is already in your yard. Often nothing has to be removed or even moved around enhance the beauty within. Sometimes all it takes is a few additions to play up what's already there.  Even evergreens, bark on trees and other natural elements can make a statement if the right focus is put on them.
Plants and Shrubs Can Add Winter Beauty to Your Yard
During the winter months, many trees will lose their green color and cause the browns and dull grays to overrule the yard. If you choose to plant some evergreens throughout the yard, you're able to have a delicate balance between greens and grays and make your yard a winter wonderland of beauty.  There are some trees and shrubs that have beautiful color to their bark that stands out against the white snow in the winter, even though they've lost their leaves.  There are several species of red twig dogwood, and the coral bark Japanese maple produces red bark in a variety of shades.
Shrubs that produce red berries usually keep their berries during the winter months. Crab apple trees and holly bushes both provide fruit that stay with them throughout the colder months of the year. Each has a nice green and red tone to them to fit within the rest of the landscape and perhaps brighten it up a bit. Once the snow lightly falls on these shrubs, the white will make the green and reds really stand out.
There are other things you can add to your landscaping in the winter such as container arrangements with evergreens, or even adding bird feeders to attract that most beautiful of winter birds, the bright red cardinal.  And low voltage landscape lighting can illuminate those snow-filled trees and shrubs.
You can have a beautifully landscaped yard in the winter months. You just have to know what to place throughout the yard, how to place it, and know that you're getting the most out of how you place them. With a little help from a professional landscape design and installation team, you can be right on track.
Give us a call here at Architectural Landscape Design to find out how we can help you with your designs for the winter months. We are a licensed landscaping company of professionals working in the St Paul and Minneapolis areas.  We also serve greater Minnesota and western Wisconsin communities.