It looks like last week's snows were winter's final gasps here in Minnesota.  The forecast looks like great weather ahead to get outdoors and get your yard ready for spring and summer.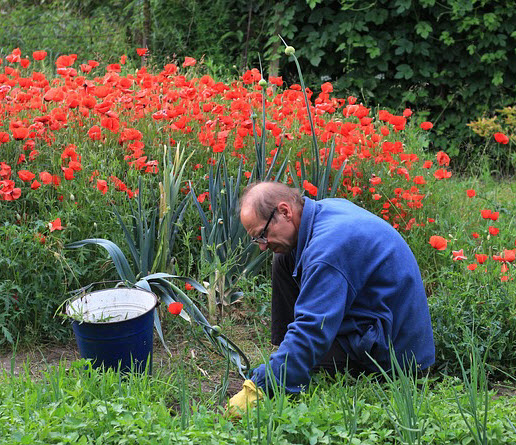 There are many tips out there that you can make use of to make your MN yard look the best that it possibly can. With the help of some landscaping experts, you can truly make your yard stand out when the spring and summer months come around. Make your neighbors jealous and make your yard stand out as one of the best.
Remove All the Debris 
Pick up any and everything that you find on the lawn. If it is loose, remove it. Make sure to pick up any items such as toys and other things that might have been left out and around your home. You want to have a clean slate to work with.
Rake All the Leaves and Twigs 
Use a rake to pick up anything that is loose and floating on the grass. You may not have many leaves, but twigs, uprooted plants and other plant debris might be sitting on the top of your lawn, and you want these to be gone.
Prune and Trim 
Cut down and around those shrubs and trees that might have let loose over the winter. This will provide your lawn with a more manicured look, rather than one that looks like a jungle. Anything that is overgrown should be brought back to its normal state.  But before you get out the pruner, get clear on specifics for each species.  Pay special attention to any dead branches.
Map Out Gardens and Landscaping Plans 
If you've got flower bed dreams, first map out where you want to plant your garden and also make notes of what landscaping additions you want to put throughout your yard. This is where a landscape design company can be especially helpful.  Our design team can help you plan the perfect landscaping touches that will complement your home.
Get Ready for Planting 
Before too much longer it will be for planting. That's why it is important to get the planning done now.  While it may be too early to put flowers and shrubs in, it's a good time to get the areas prepped.
It's important to select plants that will thrive in our climate.  Check out our list of some MN approved flowers. Factor in maintenance needs as well.  Some homeowners really like working in their yards, while others might prefer a more low-maintenance scheme.  We can make suggestions (such as using native species) to cut your yard care time.
Speak with us here at Architectural Landscape Design, where we can help you plan and implement the  the landscaping you've been dreaming about. We have numerous ideas to really make your yard one-of-a-kind, so why not call us today to schedule a free in-home design consultation?
ALD is a licensed MN landscape design, installation, and maintenance contractor serving the Minneapolis metro area and other Minnesota communities.