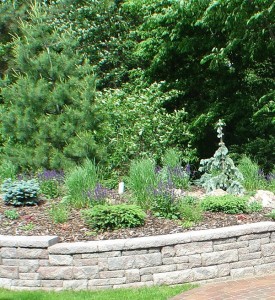 Trees are often the symbol of a green lifestyle.  A lot of times when you think about the benefits of trees, you think about the environmental impact that they have on the Earth. While this might be true and they are greener, more oxygenated ways to improve the overall environment, there are many more reasons to include them in your landscape plan.
Benefits of Trees in Your MN Yard

Planting trees in your yard can increase the home's value overall. Buyers are willing to spend more money on a home that has them than a home that has none.
Trees can provide shade during those days when you're working or just sitting outside in the warm sun. You're able to kick up your feet and enjoy the shade and beauty of having the trees overhead.
You can save money when it comes to your heating and cooling costs. Trees planted close to the house are able to shade the it during the hotter months, meaning you do not have to spend too much to cool the already cooled-down home.
Trees easily absorb sound that is all around you. If you want to decrease the noise from the outside world, then putting trees around you can do this.
Trees can be fun for children. They're great for climbing or hanging from, and can you imagine a tree fort without a tree?  A tree-mounted tire swing can provide hours of fun and enjoyment.
Now is the time to think about planting some trees and incorporating them into your landscape design. This can be well worth the extra money that you spend on the trees and landscapers are able to strategically place them throughout the landscape design that you choose to use.