There are so many maintenance tasks that should be accomplished on your landscape in the fall months to get your yard ready for next spring.  Here are some tips to help you stay on top of the tasks that you have to accomplish this season on your landscape.
Dates for Fall Yard Care in the Minneapolis Area

Early October is when winterizing your irrigation system should be done.
Mid-October is when no perennials or grasses should be planted since a lot will not survive.
Early November is when evergreens should not be planted. The spring time brings success with these.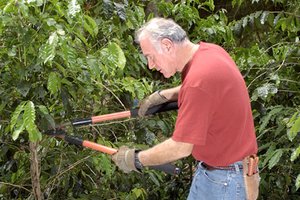 Care for Shrubs and Trees
Prune shrubs and trees in the yard to remove any dead branches. Try to maintain the natural size of the shrubs and avoid unnatural shapes or over-pruning. Hand pruners can be the best to use for this type of pruning.
Check the moisture in the soil. If it is too dry, water it as needed. Fall can bring dry days with it which can dry out the plants and trees in your yard.
Mulch can keep soil from drying out and help to maintain the moisture held in the soil
Ornamental Grasses and Perennials
Keep fallen leaves around these to insulate the base of the plant from the harsh weather and cold temperatures. You can also add mulch around the base as well to provide additional insulation.
Leave spent seed heads and stems on the perennials and grasses until the spring rolls around. This provides cover and food  for the wildlife or you can cut them back a bit to give them more order.
Divide the plants now before the first freeze comes around. The plants should be watered thoroughly for a few weeks after dividing them.
Fall Lawn Care Tasks
Rake the leaves from the ground when they fall. They can cause the lawn to grow fungus and mold if they're left on the ground.  However, if you use a mulching mower, they can provide additional nutrients to  your soil.
Aerate the lawn to provide better irrigation, fertilization, and air that can help to stimulate growth when spring rolls around.
Assess the specific size of the lawn and layout to find out how much water you need to keep it green. Consult with ALD to find out more solutions to a healthier looking lawn.
If you notice some of your landscape elements aren't faring the best or take more care than you have time for, perhaps it's time for a landscape makeover – contact the landscape design artists at ALD for a customized plan for your yard.