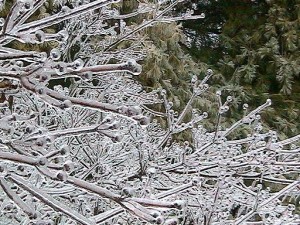 When it comes to the winter, snow and ice can become heavy when they land on less than tough surfaces. When it comes to cleaning up the sidewalks and roads, salt is used but this can be a bad thing for the trees that you have in your landscape design.
"Excessive exposure to salt can cause widespread damage to your trees, leading to permanent decline and sometimes death," said Jim Skiera, ISA Executive Director. "The problem with salt damage is that it might not show up on your trees until summer, when deicing salt is the last culprit you would suspect."
Minneapolis Winter Tree Care Tips:
Protect your trees from the trucks of salt on the road by setting up some sort of barriers between the road and the trees on your property. This prevents the salt that is sprayed from hitting them.
Use less salt on your walkways and mix it with ash, sand, litter and so on to provide a less slick surface that will not harm the trees.
Improve the drainage of soil by adding more organic matter to help filter the salt that does reach those trees.
Plant trees that are resistant to the salt. Some example of these trees are willow, white spruce, maple and birch.
Make sure to take great care of your trees in order to keep them healthy with the basics and eliminating any pest problems that you may have in the area.
Call Architectural Landscape Design if you'd like a little more help preparing your landscape to care for your trees in the winter, being able to close up the landscape, yet still make it look beautiful when the snow hits. We are able to provide comprehensive information regarding the landscape that you have, as well as suggestions to make it more workable for you.