The summer in Minnesota is upon us all – did it catch you off guard?  If you're thinking it's too late to do some landscaping to make your yard more attractive and usable, it's not.  
This is a great time to get things rolling.
Wondering what to do for the summer project that you want to get in motion?  Need some help coming up with some ideas? Are you prepared for a summer landscaping project? If not, a professional landscaping company to help will make things go smoothly.
Here are some reasons why you should invest in a summer landscaping project this year.  Get prepared to have the most beautiful yard in the neighborhood!
There Is Always a Landscaping Project You Could Use Help With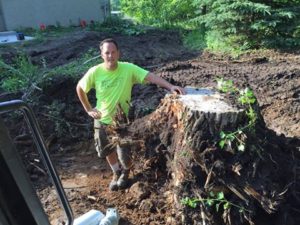 Taking on small outdoor projects might be easy, but when it comes to coming up with a whole landscaping design, call in a professional. There are many jobs that can become harder or have hiccups along the way if you're unsure of the process needed to complete them.  And if this is the year you decide to take out that old dead tree so you can use the space for a new patio, we can that, too!
Increase Your Home's Value
When your home is landscaped the right way, it not only looks nice but it can increase the value of your home overall. This is always a good consideration to make. You want to ensure that using a professional is a big part of your list. When you do, everything is covered even if something is wrong. In addition to this, you can feel better about the work that is done, knowing it is done right and looks the best that it possibly can.
Nothing Beats the Satisfaction From Having a Well Landscaped Yard
With a well landscaped yard, sit back and feel the satisfaction that comes from having something beautiful. You will want to show it off, and you'll find yourself looking at it when you drive up.  You'll also want to spend more time outside this summer instead of being indoors.
Here are some more summer landscaping tips and ideas to help you better enjoy your yard in the summer months.
We offer landscape maintenance packages to keep your yard looking its best.  We offer lawn care as well as maintenance for anything we've installed. Enjoy the yard around your home and feel pride every time you have someone over. Contact us today to learn more!