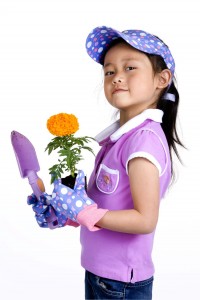 Generally a landscape plan is incomplete without some plants.  Selecting the right ones for your yard will be based on a number of factors.  Plants are usually chosen due to the way they look or smell. However, many people forget a key element in choosing the best flowers for the part – the environment. The plant should be fit for the environment that you're choosing to plant it in. You are then able to have a plant that prospers perfectly. You will not have to provide more care, you will use fewer resources and also generate less waste. You should always make sure to proceed with selection. Making the choice on the right plant for the area is crucial in its success to grow.
Environmental Factors to Consider When Selecting MN Landscaping Plants

The Minneapolis St. Paul MN Climate:  Making sure that you choose plants that are going to blossom during the spring and summer months here in the Twin Cities is essential. However, if you choose plants that will only grow in dry conditions and it is always raining, the plant is not going to fair well in your yard. Often the best plants to use are those that grow locally.  Also take into account the time of the year that you're planting and how your planting area is affected by natural factors.  Is it shaded? Does it receive a lot of drainage? Is there too much water in the area?
Your Planting Opportunities:  When it comes to putting those plants in the ground, you should carefully evaluate your spots to find the best place to put the plants depending on what they need to grow. You should make sure that they not only stand out on your landscape but also that they get their needs met. This could be anything from providing them with shade or enough sunlight to making sure that they are watered on a daily basis or only as needed.
Water Conditions:  All of the plants that you place throughout your yard are going to need adequate water. And don't forget about the trees and shrubs. Some have a harder time receiving the water if the roots are under a path or walkway. One way that you can ensure that the plants are getting enough water is to add gravel-filled tubes vertically around the trees or shrubs. This will bring water right to those roots, plus it works for other areas of a garden.
Choose Plants That Fit the Area:  The variety of plants available is almost endless, so you need to find out which ones will work the best in the environment that you're planting them in. With this in mind, you're then going to have to do your research to find out which ones would thrive and which would not. Visiting a local nursery can help you plan, or speaking with a licensed MN landscape contractor like Architectural Landscape Design is a good idea.  The help of a professional in selecting the right plants for your yard is an important step.  After all, you're spending time and money on putting those plants in the ground, so you want to make sure you're choosing varieties that will do well in your yard and with the care you have time for.
And it may be that the best plants for your yard are no plants at all.  There are some properties that have poor soil, drainage issues, etc. that make maintaining a garden difficult.  In this case, the answer could be hardscapes with container plants.  These look just as nice, require minimal work and can provide the look you want.
Got questions about the right plants for your yard?  Speak with us here at Architectural Landscape Design to find out more about the plants you should be putting in your landscape. We are a Minneapolis area landscape design and installation specialist that knows all about which plants thrive in this area. Need some inspiration? Look at our Stunning Flowers and Foliage section on our Pinterest Page.  (Note:  Not all varieties shown will thrive in our climate, so it's a good idea to check with a professional first.)