Yes, it's still summer, but now is the best time to add things to your landscaping that will make it come alive not only this winter but all the other seasons ahead.  The winter months here in Minnesota can be drab if you do not have something that brightens up the yard. Spring is where the soft colors emerge and make the yard come to life, so your landscaping plan should include early bloomers like bulb plants. Summer is when all of these colors really pop out with the warm weather, so your yard should also include flowering shrubs and perennials that produce color in summer.  These spring and summer bloomers liven up your yard and invite you to come outdoors.   But no matter what the season, there are always things you can add to your yard to brighten thins up.
Your Perennials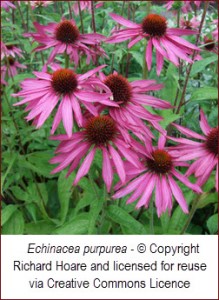 These flowers provide bright colors throughout the yard. Here are some of the brightest that are out there. They just might work for your landscape.
Black Eyed Susan – these are rich golden flowers
Hardy Fuchsia – these come in white to purple to fuchsia colors
Echinacea (also called coneflower) – these looks a lot like daisies and are chunky to provide a full look; in addition, they come in a variety of colors, including purple
Beard Tongue – these have bright pink, deep purple and scarlet colors
Use Bright Fabrics and Accessories

Add to the colors of the garden by placing colored pillows, tablecloths or cushions on your furniture. These fabrics are able to make a statement when they pop out in their bright ways. Colorful, comfy seating can also provide a refreshing and relaxing place to go to unwind. Go the extra mile and dress up your patio furniture with bright colors. Add a little more with fun, bright accessories that make the landscape and back yard stand out more.  Brightly-colored pots are an easy way to do this.   This even works in the winter with evergreen or dried arrangements.  Imagine how cheerful a bright red container full of greenery and colorful decorations will look on your front steps!
Flowering Shrubs Add Color without Much Work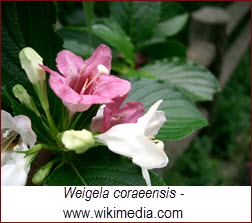 Fill in your garden with the help of these shrubs that have brightly colored flowers on them. Blooming shrubs require much less maintenance the flowers, plus they bring the color up higher. Here are some shrubs that can transform the look of your yard; some like the red dogwood can provide color even in winter.  (These are just a few suggestions; there are many more.)
Crape Myrtle –these shrubs and trees have flowers that cluster together and have peeling bark around them. It is a more unique flowering bush to put in your yard and comes in a rainbow of colors – white, pinks, red, and even purple
Weigela – these are richly colored and come with bright red, yellow, vivid pink, or pastel pink blooms; the foliage also has a variety of colors, from deep maroon to variegated pale green and pink; others carry more than one color blossom on a plant
Hydrangea – this shrub has many different flowers that come in pinks, white, purple and blue to stand out from the rest.
Butterfly Bush – this bush provides sweet pink or purple flowers that not only are a vision to look at but also provide a sweet fragrance
The Right Landscape Lighting Can Show Off Your Yard

Once you've got your colorful touches in place, use outdoor lighting to make the colors stand out more, even in the darkness. By adding candles, low-voltage landscaping lighting, or another lighting accessory, the colors will be able to stand out much more. Landscape lighting can even be focused to highlight a particularly colorful feature, such as a holly covered with glossy green leaves and bright red berries. These lights can also be ideal to use to entertain those that come to visit, because when you light up your outdoor living spaces you'll be able to enjoy them even when the sun goes down.
Now is the time to make these changes in your MN landscaping, while the weather is still  beautiful. Make your yard stand out more all year round with the help of some vibrant colors. If you're unsure of where to start, speak with us here at Architectural Landscape Design. We can come up with landscape design that fits with your home and your vision.   We are a licensed MN landscaping design and installation contractor, and we offer free initial consultations.  Call us today at 952-292.7717.  And to fuel your dreams before we meet, check out our various Pinterest boards.