Have you got rental property in the Minneapolis area?  Maintaining an attractive yard with lovely flowers and vegetables, ground covers and other easy-to-care for plants is great idea, regardless of whether you are a landlord or a renter. Landscaping provides a finished look for a property and can enhance your enjoyment of it.  For the property owner/landlord, there's the added benefit of increased property value when landscaping is well done.  There are issues in landscape design that are basic for just about any yard, but for rental properties, there are special considerations such as cost, permanence, and care.  In order to achieve a balance, the main idea is to economically  grow plants that demand very little upkeep. Here are a few helpful tips to accomplish this:
Use easily-grown plants in your region
Avoid lawns and demanding landscapes
Grow annual flowers and vegetables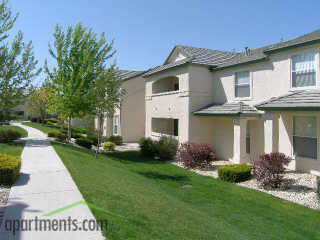 Finding plants best suited to the area you reside in is not a difficult task. You can do this by simply visiting the local nursery to get a good look at plants will be successful in your yard.  Ask about native species and locally-grown varieties.  Native plants generally require little in terms of fertilizer, and they usually survive with much less water than other varieties.
The use of potted plants instead of flower beds is especially prudent if you are a fan of rose bushes, flowering bulbs, most herbs and small shrubs, as these are all plants that lend themselves well to being grown in containers. Using potted plants is also a good idea because it means you can pick them up and move them to a new home when you vacate your rental house.  Container gardens are also great if you've got limited yard space – they work well on small patios and balconies,.
Grass lawns tend to demand a great deal of maintenance. This is also potentially problematic if you are a landlord who does not want to pay for lawn service. The good news is that there are alternatives such as Corsican carpet and creeping thyme, clover varieties or blooming plants. It is also vital that you select a ground cover that can endure periods of dry weather, intense sun and frost.
Growing annual flowers and vegetables is an easy and inexpensive way to have a lovely garden without creating a problem when you move to another place of residence. With an annual garden you will not be leaving behind a huge investment.  Annual plants generally cost a lot less than perennials, and most vegetables can be grown from inexpensive seeds.
Hopefully these tips have made it quite clear that keeping a lovely garden is not only for those who own their homes. It would always be worth it to contact a landscape company or professional if you seek more ideas and advice.   If you've got a rental home you'd like to spruce up a bit with some economical landscaping ideas, give us a call.   We've got unique landscape solutions for just about any property.  Call today – 952-292-7717.