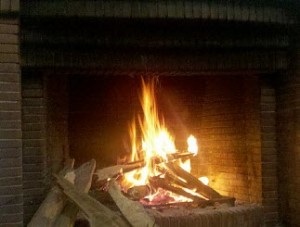 Winter is a great time to dream up new ways to dress up your yard when the weather warms up.  Of course, after sitting indoors all winter long you may want to focus on summer barbecues on the patio and lounging on your deck, but don't forget the rest of the year.  While many Minneapolis homeowners focus on how their yards will look in the summer, the wisest ones plan their landscapes for all of the seasons – spring, summer, fall and winter.  So pull up a chair next to your fireplace and start picturing the landscape of your dreams!
If you're like a lot of homeowners, you want to get more and more out of the landscape that they already have. If you have an upscale home, you may want an outdoor kitchen, jacuzzi, in-ground swimming pool and so on.  Those with more modest homes might want something that fits nicely into the neighborhood, such as a neatly landscaped backyard and a relaxing patio area.
The best landscape plans include something in a yard that is eye catching throughout all of the seasons that we go through here in Minnesota. You want your yard to continue to delight you, and you want to go on loving it through each season. When it comes to landscaping, the goal is to hit the mark on all four of the seasons so each has a particular interest.  A professional landscape design contractor can suggest just the right touches for your yard as well as the Minneapolis climate throughout the year.
Trees and shrubs can be used for this interest on all four of the season. Conifers are those that quickly come to mind, since they keep their beautiful appearance throughout all of the seasons. However, there are other types of shrubs and trees that can also be used and look just as nice. There are some points to keep in mind when it comes to choosing the trees and shrubs for your yard.
The Timing – You should know at what time of the year the plants or shrubs put on their best show.  For example, some shrubs bloom in early spring, even before their leaves come out; other shrubs have bark that turns a gorgeous deep red in the late fall.
The Planning – You have to make sure that your plantings are staggered. You do not want to end up with a yard full of high-end trees for the spring and summer but do not have any for the winter and fall.  That includes shrubs and perennial garden plants as well.
You should have a landscape design done to ensure that everything is where it should be throughout the yard. You want enough space and do not want to overcrowd the trees in the area. You should also think about how large the shrubs and trees will be when they mature. This should give you an idea of how much space you'll need between them. You also have to think about the requirements that the trees need and the zone that you live in to properly care for them and ensure that they thrive.
Make sure to be creative when it comes to getting the shrubs and trees in your landscape. You want year-round interest. You should think about adding forsythia in the spring time since this shrub provides colorful blooms when the weather starts to turn warm. It is instant color right outside your windows. There are many other flowering trees and plants like this one to choose from as well, and we can help you explore the possibilities.
If you want a hand when it comes to designing and setting up your landscape plan, give us a call at Architectural Landscape Design today.  We can help you choose the best trees and shrubs for your landscape to show throughout the year.  And right now we've got plenty of openings in our appointment calendar, so call now to schedule a consultation:  952-292-7717.