Landscapes and gardens are often dynamic spaces, changing with the seasons as well as with the tastes of the owners and popular trends.  Much as you might change the paint color of your interior walls or switch out your heavy drapes for lace curtains, adding a new shrub or tree to your yard can bring a fresh, new look to your whole landscape.  If you're a fan of the unique and rare rather than the old stand-bys, you may get some inspiration by viewing these new tree, shrub, and vine varieties introduced for the 2013 planting season.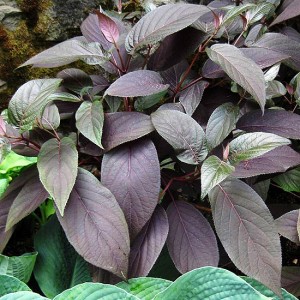 This particular specimen, the Plum Passion Hydrangea, is a rare true purple hydrangea, and its luscious foliage is purple on both the upper and underside of the leaves.  It also produces beautiful purple flowers, but the striking purple leaves are the main advantage of this plant.  Other varieties displayed are the Bobo Hydrangea, a cold-hardy compact choice that's described as a "flower factory."
Here are Architectural Landscape Design we understand that homeowners are unique, and their gardens and landscapes should be unique as well.  That's why we're pleased to introduce you to some of the new plants and trees that become available.  If you have questions about whether any of these new spring beauties might work in your yard, please give us a call.