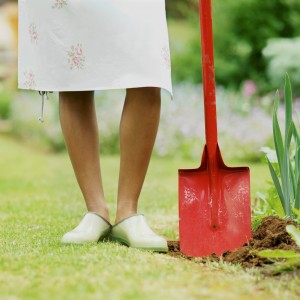 After a particularly harsh winter you may be wondering about the best way to protect your delicate flowers, and other plants from a difficult spring. This is understandable, as surprise storms and harsh temperatures such as we get here in the Minneapolis area can indeed do great damage to your garden. Weatherproofing your garden and defending it against the elements is a vital function you simply must perform.
In this post we'll provide some tips designed to help you serve this important purpose as well as a few words on which plants would be best for surviving a possibly difficult Minnesota spring.
Here is a quick list of things to keep in mind:
Raised beds for both flowers and vegetables (edible and ornamental)
Plant fruits in the best location
Consider needs of flowers before planting them
Raised  garden beds are not only visually stunning, but they also do a very effective job of protecting your plants. They should be kept in mind by those who don't possess a greenhouse.
As far as fruits are concerned, proper location for planting is crucial. If they are planted in the wrong place, a frost could be devastating. To avoid such problems, plant fruits only on a north-facing slope. This will prevent them from being stimulated into a too-soon blooming by warming southern sun.  This includes bushes such as blueberry and currant, strawberry plants, and fruit trees.
While looks are obviously important when considering which flowers to plant, your choices should be based on more. It is best to select flowers that are conducive to the growing conditions of your yard. For example, clematis plants grow best in well-drained soil because they are generally not able to survive flooding. If your yard tends towards wet, it may be best to select a type that prefer the ample water supply, such as a red-twig dogwood or Summersweet.  In general, native species of plants fare better, so you may want to consider planting grasses and wildflowers that commonly grow here in Minnesota.
There are a number of other factors to consider when choosing which flowers or plants you want in your yard.  The MN landscape design experts here at Architectural Landscape Design can help you select the right plants for your yard and soil conditions.  For a free consultation to help you get your yard ready for the warmer weather ahead, call us today at 952-292-7717.  We are a licensed landscape contractor serving the greater Minneapolis and St. Paul metro area, as well as outlying Minnesota communities.