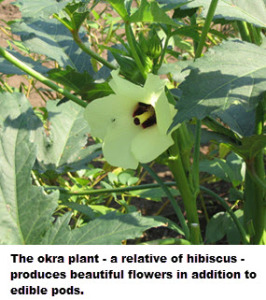 Yes, we know there is more snow in the forecast, but spring can't be far behind.  Many homeowners around Minnesota are already planning their garden plantings for when the last frost hits.  If that's you, have you considered adding edible plants to your landscaping this year instead of just flowers and inedible foliage?  There is much more use that you can get out of your yard and the soil in it. By planting something that not only looks beautiful but is also serving another purpose because it is edible, you're covering all of your bases. With many different beautiful yet edible plants to choose from, you can go with one or the other, or use them all. Be creative in your design throughout your yard and enjoy the benefits that come with doing so.
Grapes and Other Vines Provide Shade as Well as Fruit

Having growing vines on a pergola can be beautiful as well as practical, because the provide additional shade. While most people choose to go with a flowering vine or foliage plant such as ivy, you might want to try out a grape vine instead. While sitting out under the pergola, you can smell those tempting fruits and taste them.  Grapes produce beautiful as flowering vines as well, and the grape leaves remain attractive even after the fruit is gone.  And if you're a microbrew hobbyist, you might want to consider planting hops.  They produce glossy dark green foliage.   And there are also berry varieties such as the Doyle blackberry that grow on vines.
Grow Colorful Edible Plants Instead of Flowers
Most people who plant flowers do so because they want color around the exterior of their homes.  But instead of flowers throughout your yard, consider so many choices of edible fruits, vegetables, herbs and spices that can be planted instead. By doing this, you're saving money, energy, time and utilizing your space to the best of it's ability. In addition to this, you have all natural, fresh food that you grew yourself.  Some edible plants such as okra (a relative of hibiscus) produce beautiful flowers in addition to something you can eat.
Balance Your Edible Plants with Good Landscape Design

Designing an edible garden that fits into your landscape can take some patience and planning. You should make sure that wherever you place the plants, they are going to be able to flourish in the new area. By growing an edible landscape, you're growing a meaningful one. However, a lot of the edible items inside the garden are not always going to be growing there all year round.  This is why the right balance of other attractive items such as trees, water features, shrubs and flowers should be added throughout the landscape to really make the rest of it blend in when nothing edible is in full bloom.  You also want to make sure that your garden beds are designed and laid out on your property to be in harmony with the rest of your landscaping.
If you're ready to be a part of one of the hottest trends currently happening in sustainable landscape design, known as 'foodscaping,'  talk to us.  We are a licensed MN landscaping and garden design contractor that is able to provide you with the high quality design you're after, and the installation you need to get started.  We are currently scheduling free initial design consultations, so why not call us today to get the planning process started?