Almost every home has a yard, but some are more family friendly than others. When you need a long-lasting, durable lawn to go with, it is important to check out the many ways that you can make your yard the best for everyone in your family, including your children.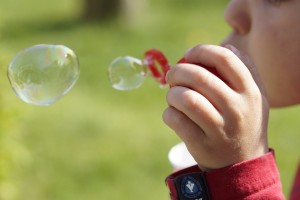 Some designs you can consider for a more family friendly yard include:
Play Areas – Creating areas that are fun, exciting and available for children to play in are ideal. Adding swing sets, toy boxes, benches, sand boxes and so on within one space can provide them with a safe, comfortable place to play outdoors.  Also consider spots where the whole family might play together, like an outdoor lawn bowling or bocce ball court.
Yard Paths – Walkways throughout a yard can provide children with a way to explore, encourage exercise and allow them to spend more time out in the yard  rather inside the home. These paths also encourage them to go out and explore.
Dining and Relaxing Areas – Having a space you can spend time as a family outdoors is always a great thing to include in your yard. Not only that, but if you add a pergola or other covering, this can provide shade for the days when the sun is too hot to go out in the grass.  Eating in a shaded area is more enjoyable on those warm days, too.
Functional Areas – Having areas that provide more purpose throughout your yard is not only good for children but good for the whole family. Having a space to ride their toys, or just areas for them to run around and have a good time can provide you with a way to keep children from being indoors when the sun is shining.  And if you're putting in an outdoor kitchen, consider designing it in such a way as to allow room for lots of helpers, including the little ones.
Family-friendly outdoor areas do not have to cost too much to get started, and you can consider other fun ways to make the outdoors around your home more inviting. Having an outdoor drink and pizza bar, or just adding fun activities and games throughout the yard can entice children to go outside and play.
Concerned about grass stains, or about your kids tearing up the lawn?  How about a lawn-less yard?
We can help you design and implement your outdoor area here at Architectural Landscape Design. We take your needs and wants into mind, and then help you turn them into a beautiful place in your yard that is not only comforting, but functional for the entire family.
We are a licensed Minnesota landscape installation contractor, and we always take the needs of the whole family in mind when we design a project.