Yes, we know it's winter, and next fall is a long ways away, but now is the time to think about making some changes.  If your landscaping was a little boring this past fall, now is the time to plan to add a bit of color for the upcoming year.  Check out this article: "10 Hardy, Fall-Blooming Plants for Your Garden."  Since the ones featured are listed as 'hardy,' that's your clue that they should stand up well to Minnesota weather.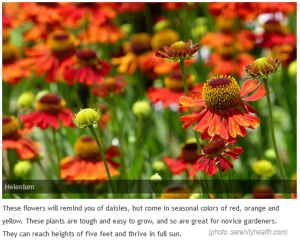 When you look into all that is being offered in the wall of colorful fall flowers, you may be surprised at just how much is available to really make your garden and yard stand out.  You can use the brightest colors, the strongest lines and the best layout to get the most out of fall in your yard.
What You'll Learn From this Article:
The many different plants and flowers that are able to make it through the colder months to bloom in the warmer.
Different colors that can make a landscape stand out or blend in.
Expert landscaping tips on how to design your garden depending on how you'd like it to feel.
Check out these ideas, then call us for a free design consultation to get things going. We are able to work with you to incoporate the plants, flowers, look and overall feel that you want to obtain for your yard with a custom landscape design we can get started on now and then begin installation when the weather warms up in the spring.  We are a licensed landscape contractor serving the entire Minneapolis and St. Paul metro area, including greater Minnesota and western Wisconsin communities.