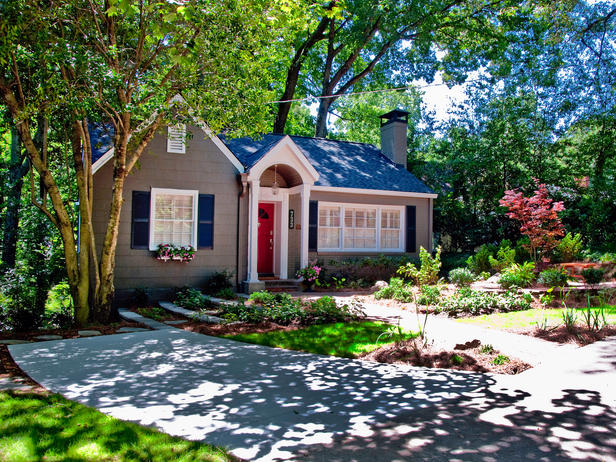 "Hardscapes" is a term you may not be familiar with, but it is becoming more and more popular in the landscape design industry.  A hardscape is any man-made structure that is constructed of something other than grass or plants, which are referred to as "softscapes."  Hardscapes can include such diverse things as a concrete patio, a brick walkway, a raised wooden terrace, a grape arbor, a water fountain, or a stone retaining wall.
Hardscapes offer many benefits, not the least of which is less yard maintenence, since they cut down on the amountof grass you have to mow or the weeds you have to dig out.  Hardscapes also provide traffic flow around your yard as well as places for outdoor furniture, fire pits, container plantings, etc.
What hardscape element that will work best for your home depends on a number of factors.  For instance, what is your main purpose?  If it's for providing a simple outdoor entertaining and eating area, a brick patio with a firepit and a pergola to cover seating might be sufficient.  If it's for a quiet reading nook in your garden, perhaps a wooden bench under a rose-covered trellis beside a bubbling fountain will fit the bill.
Here are some photos of diverse hardscape designs for your inspiration.  Many include more than one element.  If you're thinking about adding a hardscape element or two to your landscape this spring, we'll be happy to discuss bringing your ideas to life.