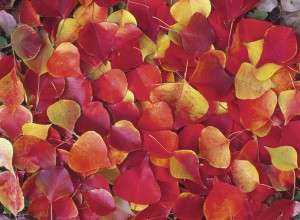 The fall is the best time to get your yard and MN landscape ready for the winter. Being able to nourish your yard during this season can promote healthy growing in the next season. The cool temperatures will allow the roots to prosper and go within the rich, wet soil during the winter months so they can bloom when spring rolls around. Use these tips to help you plan for the upcoming winter during the fall.
1. Aerate and compress the soil and land. This will help push down any excess water that is pooling on the top of the ground. You're then able to give roots and the grass more nutrients. The water being pushed down into packed soil is able to reach the roots of the plants easier.
2. If you feed the roots now, they will have something to thrive off of when spring comes. You can fertilize the lawn one last time this year for an extra boost.
3. Trim the lawn and mow one last time for the fall. This will leave the lawn nice and short for the winter months and not overgrown. It will also encourage growth when things start to heat up.
4. Collect all of the leaves around the yard. Make sure to clear out the leaves that are laying in the gutters as well. Create a compost bin of the leaves and you can use it in the spring months throughout your yard and garden.
5. Plant any and all new shrubs and plants early in the fall so that they have time to prosper and grow into the soil for the winter. When spring rolls around they should be nourished and ready to bloom.
6. Trim limbs that have died throughout the season. This will encourage trees and shrubs to grow in the spring and give them time to heal. It also ensures that those weak limbs are not affected by the heavy snow fall in the winter months.
7. Have healthier spring beds by trimming and cutting down perennials. By trimming you're allowing more energy to reach the roots and nourish the flowers for next season. Remove any snails and slugs that you might find throughout the bed as well.  Note:  some perennials that bloom on old wood – such as hydrangeas – have unique pruning needs, so consult a gardening reference before cutting back.
8. Mulch and protect the younger plants throughout the landscape. Minnesota winters can be tough and you want to shelter these younglings against the harsh elements. By placing mulch over the roots you're able to give them the coverage they need while still being able to provide nutrients.
Fall Is a Great Time to Make Changes to Your MN Landscape Design
If you need help getting your landscaping in top shape, give Architectural Landscape Design a call. We are able to help you make the changes or additions now that are able to enhance your yard through all of the upcoming seasons.