Now that  the snow is melting here in the Twin Cities our yards are coming back into view.   Spring is the time when homeowners often take stock of their yards and think about making changes.  Perhaps over the winter you've had some daydreams about what you'd like to do when the weather gets warmer.  A good landscape designer can help you bring your visions into reality.  But what do you do if you haven't even got a mind picture yet?  That's where seeking some new sources of inspiration can give your mind a jump-start.  Here are some ideas: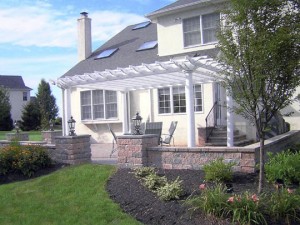 Catalogs:  Nursery and garden supply catalogs are often a good source.  Though some just show pictures of the plants, many suppliers display their plants, shrubs, and trees already in place.  Check with some of your friends who enjoy gardening – maybe they've got some to pass on.  If not, you can check the internet – therve are  literally thousands of landscape supply companies just waiting to send you their  catalogs.  While you can look at them online, sometimes there is something about looking at printed pictures.
Go for a Drive:  This is a really good way to get some ideas.  Take your camera  and a notebook and go for a drive.  It helps to have someone else drive so you're not distracted by what you're looking at!  If you see yards or even individual features that really appeal to you, take photos and make notes.  Don't worry about whether or not you think they'll work in your yard – that's where your landscape designer comes in.  Looking at local  landscaping can also show you what works well in this area, which is an advantage over catalogs and magazines which might show varieties that don't do well in the Minneapolis area.
Stop by the Library:   Gardening and home decorating books and magazines abound at your local library.  Sometimes outdoor furniture suppliers show their products in a landscaped setting, so don't overlook the possibility of finding some ideas in publications other than those dedicated to landscaping and gardening.
Browse Nurseries and Garden Centers:  Local garden centers are beginning to open up, and taking some time to stroll through these locations can give you inspiration as well.  But if you're looking for shrubs, trees, and plants that appeal to you, be sure to examine more mature specimens because those seedlings may look very different once they are mature plants.
With your ideas in hand, make some notes about the kinds of things you'd like to add to your yard.  Are there outdoor activities you enjoy but don't have the right spot for?  For instance, you may enjoy cooking and eating outdoors but your yard doesn't have any shade and sitting in full sun can be uncomfortable.  A pergola or a gazebo might be just what you're looking for.  Or perhaps what you'd really like is a quiet spot to have a cup of tea while you read that novel you've been waiting to dive into.  Sounds like an Adirondack lounger set beside a bubbling fountain under a tree or an arbor could be the perfect spot!
Once you're armed with your photos, notes, catalog clippings, and brainstorming ideas, make an appointment to sit down and review things with a landscape design architect.  A landscape professional can take your basic ideas and help you come up with a plan for your entire yard which reflects your own personal taste.  If you're having trouble dreaming it up, there's lots of help available!